Making tutorials is a great way to establish yourself as an expert in your field while helping others. Web and graphic design tutorials are currently in high demand, as many newcomers flock to these lucrative, exciting areas. If you've got experience designing websites or graphics, or knowledge of how to build websites, apps, and other online content then you should consider making some tutorials to teach others your skills.
If you're still looking for a reliable web host provider with affordable rates, why you don't take a little of time to try
iPage
, only with
$1.89/month
, included
$500+ Free Extra Credits
for the payment of
24 months ($45)
?
Over 1,000,000+ existisng customers can not be wrong, definitely you're not, too! More important, when you
register the web hosting at iPage
through our link, we're going to be happy for resending a
full refund
to you. That's awesome! You should try
iPage web hosting for FREE
now! And contact us for anything you need to know about
iPage
.
Try iPage for FREE First Year NOW
There are several key elements found in virtually all great tutorials. Being easy to follow is a definite requirement of any great tutorial, but there are many more factors to include in your next guide. Review these tips for making great online tutorials and start helping others with your expertise today.
Expertise Matters
As a tutorial maker, you are taking on the role of a teacher. You should know your content well, and consider yourself an expert in the precise topics covered in your tutorial. Make sure your knowledge encompasses more than just what's absolutely necessary to complete the task at hand, so that you can answer commonly asked questions and issue relevant tips. It helps if you have a degree, certificate, or other form of credentials in the field you're making a tutorial in. This will help you gain credibility with your audience and further establish yourself as an authority on the given subject.
Use Images and Other Media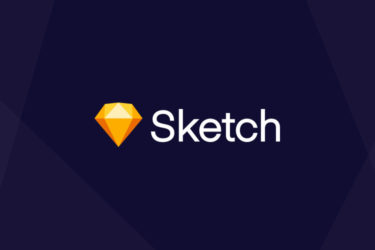 image by 1stwebdesigner.com
Text-only tutorials can be tiring to the aspiring designer, programmer, or creator. Spruce up your tutorial with images and video wherever possible to help keep your readers attention. Great tutorials often include at least one image for every step in the described process. Make sure to use a high quality camera to capture fine details if you're working offline. Use a professional image editing application such as Adobe Photoshop or Sketch to label the parts and details of any items in your images. This practice will virtually rid your tutorial of confusion and help make your guide be incredibly easy to follow.
Screen Recording for Tutorials
If your tutorial covers computer usage, such as showing users how to design a menu bar or configure their web hosting for optimal use, you should consider using a screen recorder to capture your actual activity. There are several great screen recorders for tutorial makers including the free CamStudio and the premium Movavi which includes a video editor. Screen capturing software will record everything being displayed on your computer screen so that users can follow along with ease. Consider this option as an addition to your text tutorials if you have web hosting that allows the uploading of larger video files.
Video Editing for Tutorial Makers

image by wondershare.com
One of the best ways to communicate with your tutorial students is to present yourself on screen during the tutorial. This helps your visitors gain context, as they can see your facial expressions and other non-verbal clues while completing the task you're describing. Adding video to a tutorial is relatively easy with video editing software like OpenShot and the Free Video Editor application. If your tutorial is entirely video then you should at least accompany it with an in-depth description to help viewers determine if they've found the right guide for their project. Using a professional video editor, you will be able to embed your recorded video into screen capture footage for maximum clarity. This is a popular technique among YouTube tutorial makers.
Actionable Steps
Aside from creating high-quality video, screen captures and readable text, you should also focus on the quality of your process. To help users follow your guides, consider using actionable steps at every part of your process. Verbs that direct users to "Click on" or move, select, or press a specific key work really well as opening sentences in the steps of your guide. Being precise and writing your content with actionable verbs will leave no confusion as to what the user should do to replicate your process. To know if your tutorial contains any confusing segments follow through it yourself once completed. It's also best if you have someone without knowledge of the topic at hand to follow through your tutorial and report back as to how comfortable and successful they were in completing the tasks. Performing this kind of analysis upfront and making the necessary changes, will spare you from any critical commentary when you upload your finished product.
Making tutorials for the tasks you're skilled at is a great way to become acknowledged as an authority in your field. Well-made tutorials can help hundreds or thousands of people, and offer you a platform for discussing the topics you love most. Follow the tips described here to make sure your tutorial content is easy to understand and appealing to the modern web user. After producing several great tutorials, you may decide to brand yourself as a teacher or leader in your field. To take your tutorials to the next level, consider hosting them live on your website or YouTube channel, as scheduled, live tutorial workshops are just now becoming popular in web and graphic design.
---
Author
Phong Thai is a Web Developer, Web Coder for 19 years with PHP, JavaScript, CSS. He is the creator of JavaScriptBank.com - provide thousands of free JavaScript code examples, web development tips and tricks, helpful blogging guides.

Follow him on twitter@js_bank or connect with him on facebook@jsbank if you want. His websites for your knowledge: javascriptON.com, inOneSec.com, www.gomymobi.com
Info
Stats
Ran?
Rated?
Stored?
Top 10
New
Hot
Rank
Store
Comment
Sent
2652 in
Main categories
Tutorials
All categories
JavaScript by day