ieoBIN.com - The Best IEO List to Discover, Invest in 2019
There is a lot that goes into learning a new language. A person who takes Spanish or French for a semester or two in high school or college is not going to call themselves fluent in that language based on the amount of time they've spent on it. People say that in order to really call yourself fluent in a language, you have to go straight to the source and surround yourself in the culture of that language.

For linguists focusing on verbal languages, this most likely means traveling to a country that speaks the language you're learning. The same can be said for other language type skills such as music, or computer programming in this case.
In order to call yourself fluent and truly understand the ins and outs of the discipline you're practicing, you must spend the time needed to properly learn. You'd also be best off immersing yourself in the culture and mechanics of that said language.
If you're just beginning with learning computer programming and need to understand the ins and outs of javascript, here are some tips and tricks that will help you get a handle on things.
Be Fluent in HTML and CSS

imge from wpthemesspot.com
Just as you must know the vocabulary of a language before really digging into the grammar, you must understand the components of the internet that allow JavaScript to run. HTML (Hyper Text Markup Language) and CSS (Cascading Style Sheets) are the building blocks of websites.
HTML supplies the structure of a webpage by creating paragraphs, headings, and images, and CSS is the presentation of that language. Your font and color are a representation of CSS. If you want to become fluent in JavaScript, it's crucial that you know HTML and CSS or else JavaScript will make no sense.
What Does JavaScript Do?
The amazing thing about JavaScript is that it can do practically anything. When you're first beginning to learn how to use JavaScript, you'll be able to create things like response to button clicks, carousels, image galleries, and layouts that change and fluctuate. The better you get with the language, the more you'll be able to create. This could be video games, to apps, to any other interactive technical format you could imagine.
What's the Value to You?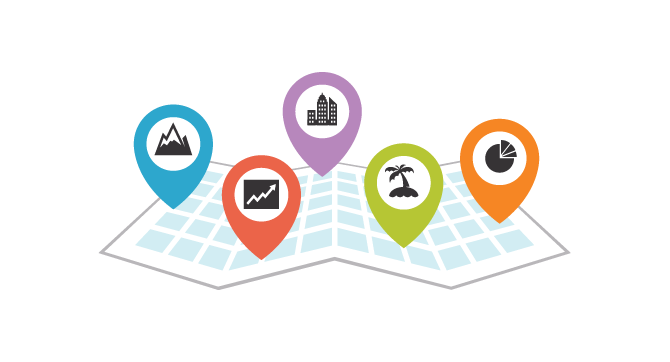 imge from inspirato.com
The internet, namely JavaScript, is the mechanism that runs the world. Translation: If you know how to use JavaScript...you basically create the world. A JavaScript Developer in the U.S. has the potential to make upwards of $100,000 a year. That's more money than any other language knowledge is going to get you. Other than getting a good paycheck and basically creating and ruling the world, what other reasons do you need to learn JavaScript?
There is work that will need to be put in on the front end to learn the language, but in the direction the world is going, it's a very wise move to put yourself in the position of knowing how to code and run the thing that is the foundation of communication and commerce in the entire world. Luckily for you, there are even tools other people have created to help you get an idea of how to price this service you're learning.
In the realm of making money and ensuring a continual upward motion for yourself in the world, this is the job to do it.
---
Author
Phong Thai is a Web Developer, Web Coder for 15 years with PHP, JavaScript, CSS. He is the creator of JavaScriptBank.com - provide thousands of free JavaScript code examples, web development tips and tricks, helpful blogging guides.

Follow him on twitter@js_bank or connect with him on facebook@jsbank if you want. His websites for your knowledge: javascriptON.com, inOneSec.com, www.gomymobi.com
Info
Stats
Ran?
Rated?
Stored?
Similar
New
Hot
Rank
Store
Comment
Sent
2645 in
Main categories
Tutorials
All categories
JavaScript by day