Your basic business website is going to be at the hub of your virtual presence. And no matter what you industry is, you're going to want people to be able to search for your business, and you're going to want them to be able to easily navigate around your pages, as well as interact as necessary.
Nếu bạn vẫn còn đang tìm kiếm một nhà cung cấp hosting đáng tin cậy, tại sao không dành chút thời gian để thử với
iPage
, chỉ với không quá
40.000 VNĐ/tháng
, nhưng bạn sẽ được khuyến mãi kèm với
quà tặng trị giá trên 10.000.0000 VNĐ
nếu thanh toán cho
24 tháng ~ 900.000 VNĐ
?
Có trên 1 triệu khách hàng hiện tại của iPage đã & đang hài lòng với dịch vụ, tuyệt đối chắc chắn bạn cũng sẽ hài lòng giống họ! Quan trọng hơn, khi
đăng ký sử dụng web hosting tại iPage
thông qua sự giới thiệu của chúng tôi, bạn sẽ được hoàn trả lại
toàn bộ số tiền bạn
đã sử dụng để mua web hosting tại iPage. Wow, thật tuyệt vời! Bạn
không phải tốn bất kì chi phí nào
mà vẫn có thể
sử dụng miễn phí web hosting chất lượng cao tại iPage
trong 12 tháng đầu tiên. Chỉ cần nói chúng tôi biết tài khoản của bạn sau khi đăng ký.
Nếu muốn tìm hiểu thêm về ưu / nhược điểm của iPage, bạn hãy đọc đánh giá của
ChọnHostViệt.com
nhé!
Thử iPage miễn phí cho năm đầu tiên NGAY
And that means that you're probably going to have a fair amount of JavaScript within the framework of your site, particular for things like maps and location, relative time representations, calendars, interactive elements (especially navigation buttons), and different ways to submit online forms.
Maps and Location

image by creativecali.com
Having maps and location indicators on your business web pages is especially important. Think of the example of a property management company. By using interactive map elements (created by JavaScript, most likely), potential clients will have immediate access to the location of various properties, and will have easy access to ways to map the distance between their home location and the property in question. Without having that hard-coded element in, static text or photos just aren't going to cut it.
Relative Time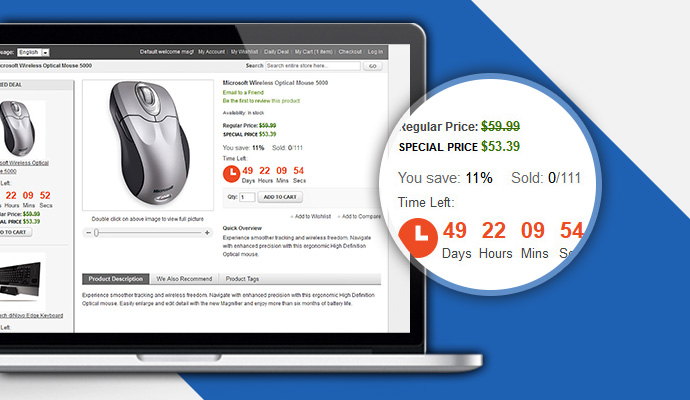 One convenient element that you can include on your website is a reference to time. And that could be the time either in your business's physical location, or the time at the potential client's computer. There are interesting ways to use countdown clocks with JavaScript as well. For instance, if you have a special deal on some type of product, using a timer would be a great way to indicate a real-time process like that going on, with a few simple lines of code.
Calendars
If you have any sort of past or future events that you want to associate with a particular calendar date, then creating JavaScript calendars is a simple way to present that format as well. There are lots of different types of calendar widgets available, especially in blog formats like WordPress or Joomla, but knowing the actual code that goes inside them can help you customize what might otherwise be a sort of dry icon.
Interactive Elements

image by fullcalendar.io
Interactive elements, especially when it comes to navigation, are a specialty of javascript. Because the code can query both images and data from other sources, you can have easily customizable ways to jump back and forth inside a single page instead of having to navigate to different actual webpage to get around.
Submitting Forms
And have you ever tried figuring out how to have clients that browse your web page submit forms to you with plain HTML? It's a nightmare. But with the gentle and efficient use of a few lines of JavaScript code, everything happens easily and automatically, and the necessary databases are generated for those submissions as well as your replies.
---
Tác giả
Thái Cao Phong theo chuyên ngành phát triển, lập trình web hơn 9 năm qua, đã & đang làm việc với PHP, JavaScript, CSS. Anh ấy là sáng lập viên của JavaScriptBank.com & 9BlogTips.com - cung cấp hàng nghìn mã nguồn JavaScript miễn phí, các thủ thuật lập trình web và các hướng dẫn blog hữu ích.

Hãy theo dõi anh ta tại twitter@js_bank hoặc kết nối qua facebook@jsbank nếu bạn muốn.

DanhNgon.info - Lời hay ý đẹp dành cho cuộc sống
ChonHostViet.com - Đánh giá hosting với gói ưu đãi miễn phí 1 năm đầu
Thông tin
Chung
Xem?
Bầu?
Lưu?
2647 trong
Danh mục chính
Bài viết
Tất cả
JavaScript theo ngày