If you're a blogger, you're used to using your words to paint pictures and create scenarios that a reader can imagine in their minds. It's easy for you to craft paragraphs, and you might even have a little under your belt in the marketing and SEO department.

As a blogger, the content of your blog is obviously important, and the way that you craft sentences and your subject matter is going to play a part in drawing readers, but if you don't incorporate other tools into your blog, you're going to fall short on your potential.
Nếu bạn vẫn còn đang tìm kiếm một nhà cung cấp hosting đáng tin cậy, tại sao không dành chút thời gian để thử với
iPage
, chỉ với không quá
40.000 VNĐ/tháng
, nhưng bạn sẽ được khuyến mãi kèm với
quà tặng trị giá trên 10.000.0000 VNĐ
nếu thanh toán cho
24 tháng ~ 900.000 VNĐ
?
Có trên 1 triệu khách hàng hiện tại của iPage đã & đang hài lòng với dịch vụ, tuyệt đối chắc chắn bạn cũng sẽ hài lòng giống họ! Quan trọng hơn, khi
đăng ký sử dụng web hosting tại iPage
thông qua sự giới thiệu của chúng tôi, bạn sẽ được hoàn trả lại
toàn bộ số tiền bạn
đã sử dụng để mua web hosting tại iPage. Wow, thật tuyệt vời! Bạn
không phải tốn bất kì chi phí nào
mà vẫn có thể
sử dụng miễn phí web hosting chất lượng cao tại iPage
trong 12 tháng đầu tiên. Chỉ cần nói chúng tôi biết tài khoản của bạn sau khi đăng ký.
Nếu muốn tìm hiểu thêm về ưu / nhược điểm của iPage, bạn hãy đọc đánh giá của
ChọnHostViệt.com
nhé!
Thử iPage miễn phí cho năm đầu tiên NGAY
These are all important aspects of creating a money making blog, but if you're using a site that already has the format set up, you're buying into a cookie cutter world, and your chances of taking the world by storm are less likely because you're not creating something that is unique.
Javascript is one of the most popular computer programming languages and if you have no knowledge of what it is or how it works, you need to spend some time getting down the basics.
Here are 3 ways that Javascript will help you with your blog:
1. You'll Be Able to Create Your Own Interesting Site

image by gomymobi.com
You can easily create a blog on one of the big blogging websites that are out there. However, as mentioned before, you're paying money for a service that might make things easier for you, but you're also being offered the same layout and format options as everybody else in the world. If you want to stand out and be successful, you have to be different.
If you learn about Javascript, you'll be able to create and customize your own blog so that it looks exactly how you want it to look; and when people enter your blog, they'll be intrigued by it because it's different and draws and keeps their attention.
2. Other Bloggers Will Seek You Out For Help and You Can Monetize That

image by mastermindblogger.com
Anybody fluent in more than one language is going to find more success in life. When you learn another language, you're upping the demand for yourself in the market. Learn Javascript and use it on your blog in a way that impresses people. If they're bloggers or website builders, they're going to come to you for help developing their own sites. This gives you a leg up because you can monetize this, but you're also the one creating the demand in the world for sites that look like yours.
3. You Give Yourself Credibility in the Marketplace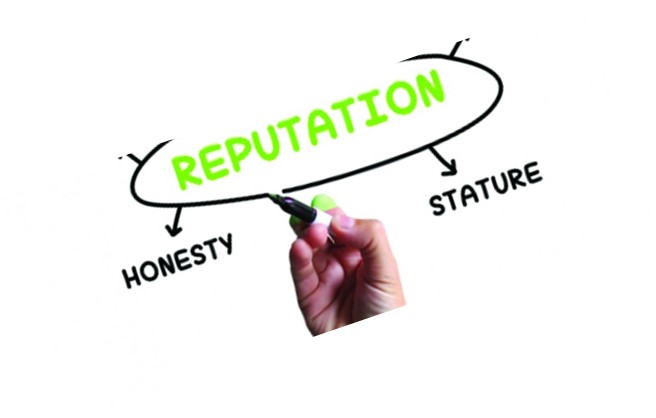 image by inunitysm.com
If you're a blogger, learning Javascript and other programming languages basically comes with the territory. If you neglect to learn the language, people will not see you as credible in the field. It's like a singer calling themselves a musician but never taking lessons or learning to read music. You can get the job done, but learning the theory is critical to having success in the field.
---
Tác giả
Thái Cao Phong theo chuyên ngành phát triển, lập trình web hơn 9 năm qua, đã & đang làm việc với PHP, JavaScript, CSS. Anh ấy là sáng lập viên của JavaScriptBank.com & 9BlogTips.com - cung cấp hàng nghìn mã nguồn JavaScript miễn phí, các thủ thuật lập trình web và các hướng dẫn blog hữu ích.

Hãy theo dõi anh ta tại twitter@js_bank hoặc kết nối qua facebook@jsbank nếu bạn muốn.

DanhNgon.info - Lời hay ý đẹp dành cho cuộc sống
ChonHostViet.com - Đánh giá hosting với gói ưu đãi miễn phí 1 năm đầu
Thông tin
Chung
Xem?
Bầu?
Lưu?
2648 trong
Danh mục chính
Bài viết
Tất cả
JavaScript theo ngày