Que l'on parle d'une entreprise en ligne ou une terre bas?e sur un, conception de logo est une question importante
cartes de v?ux, Sur les d?pliants diff?rents et d'autres mat?riels promotionnels vous pourriez distribute.

Si vous êtes toujours à la recherche d'un fournisseur d'hébergement Web fiable avec des tarifs abordables, pourquoi vous ne prenez pas un peu de temps pour essayer
iPage
, seulement avec
$1.89/month
, inclus
$500+ Crédits supplémentaires gratuites
pour le paiement de
24 mois ($45)
?
Plus de 1.000.000 de clients + existisng peuvent pas avoir tort, vraiment vous n'êtes pas aussi! Plus important encore, lorsque
vous enregistrez l'hébergement web à iPage
grâce à notre lien, nous allons être heureux de renvoyer
un plein remboursement
. C'est génial! Vous devriez
essayer iPage hébergement web GRATUITEMENT
maintenant! Et contactez-nous pour tout ce que vous devez savoir sur
iPage
.
Essayez iPage GRATUIT première année MOMENT
Whether we are talking about an online company or a land based one, logo design is an important matter. The logo will appear on all the documents of the company, on the site, on the greeting cards, on different flyers and other promotional materials you might distribute. This is why it is important to choose the colors and the right forms with the activity of every client, and with the message that must be transmitted with this logo.
The logo design must create a few options for you, and the client will choose the one that represents his business visually. The logo of your choice must be in a vector version, so the client would be able to use it in any dimensions he needs, without compromising the quality of the image. The specialized companies are able to give you a unique identity, and a distinctive image.
A good project is a combination of colors, shapes, graphics and texts. Creating a logo is not a random service, as it is the image of your company in the digital world. Logo design must be made in an elegant manner, based on some logo patterns that are adapted to your brand in an attractive way. As there are different types of logo design services, it is recommended to check the different services offered by the specialized companies before signing a contract with one of them.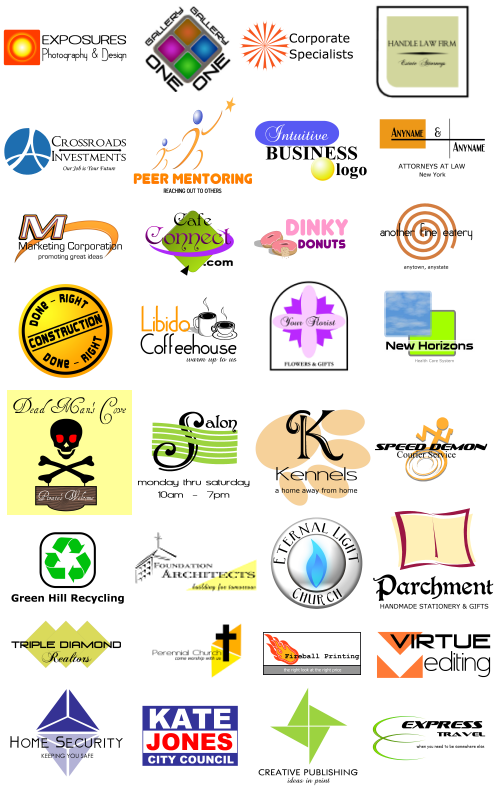 Info
Stats
Ran?
Évalué?
Stockées?
Top 10
Nouveau
Chaud
Rang
Magasin
Commentaire
Sent
2647
Catégories
Tutorials
Toutes les catégories
JavaScript par jour